How the NSW DUI Court Bible Works?
And How You Can Get Your Licence Back Quicker?
We come to you with vast experience and understanding of how drink driving cases are played out in the NSW Local Courts.
We have heard many stories of how the drink driver came to be charged. Everyone seems to have a different story about their circumstances and how they came to be charged. However, the one common factor that arises is that a lot drink drivers have no idea what to do and what to expect when going to Court.
COMMON PROBLEM

 – many drink drivers cannot afford to pay around $2,000 or more to hire a traffic lawyer.
LAWYERS

 – It is no secret that lawyers can be very expensive.
The huge problem within our society is that people can be disadvantaged & stressed out if they cannot afford legal representation.
SERIOUSNESS

 – Drink driving offences are among the most common criminal offences that are brought before the Courts every day in New South Wales and Australia abroad.
But 
MAKE NO MISTAKE

 whilst they are common offences, they are offences that do pose huge safety risks &  the Courts deal with them very seriously.
In most circumstances drink drivers admit that they are Guilty.
In most cases Police use scientific evidence  produced by advanced breath analysis instruments to prove that a person is Guilty in Court. Therefore, in most drink driving matter Police have a water tight evidence to prove their case.
STRICT LIABILITY OFFENCES

 - Drink driving offences are considered a "Strict Liability" offence – which means that the Police Prosecutor does not have to prove that you committed the illegal act of drink driving with a guilty mind, (also known in latin as the "mens rea"). Your state of mind is not taken into consideration in relation to your knowledge, intention or some other mental consideration or awareness.
REDUCING YOUR PENALTIES

 – Most people do not know or understand that even though you may be Guilty of the drink driving offence, you can do many things to reduce the penalties & disqualification period.
KNOW THE COURT SYSTEM

 – If you are pleading Guilty to the offence then you need to make sure that you know how the 

Court System

 works!
WELL PREPARED CASE

 – You also need to know all the insider tips & information of how to put together a well prepared case to present to Court.
THE "NSW DUI COURT BIBLE" WILL COVER ALL OVER THESE ISSUES INCLUDING HOW TO PRESENT YOUR CASE TO THE COURT. 
DOESN'T MATTER WHO YOU ARE

 – We see many people from all walks of life who have been charged with a drink driving offence, whether it be a business owner, a tradie, a student, a government worker, a service professional, a parent or whatever the case may.
DEVASTATION FROM LOSS OF LICENCE

 – We have seen first hand how devastating a loss of licence can be & we aim to help you reduce that time off the road without a licence.
For many people who have been charged they are incredibly embarrassed, regretful & remorseful. And whilst these people agree that they deserve to be punished for their offending behaviour – they are scared about the ramifications of losing their license for a long period of time.
PREPARED

 – You want to be able to go into the Courtroom armed with the knowledge & the best case possible to achieve a more lenient punishment.
WE WILL HELP YOU ACHIEVE THIS!!
What is our "Fix & Solution" for you…..?
STEP-BY-STEP GUIDE

 – We have put together a detailed step-by-step guide to help you through Court process, preparing a case & present that case to the Court.
We want you to be  armed with the right information to provide you with an understanding of how the Court system works, what the attitude of the Magistrates are & what they expect from people who have been charged with a drink driving offence.
OUR AIM IS TO HELP YOU GET THE BEST RESULT POSSIBLE & HELP YOU REDUCE YOUR PERIOD OF LICENCE DISQUALIFICATION
The "NSW DUI Court Bible" does not offer legal advice!
If you want/need legal advice – then you should immediately obtain the services or a qualified traffic lawyer.
TIPS & TRICKS USED BY LAWYERS

 – If you know you are Guilty & don't have thousands of dollars to get a lawyer but you want to know the tips & tricks that lawyers use to get their clients favour able outcomes then the "NSW DUI Court Bible" is your solution.
How can our DUI Manual help you….?
PREPARATION

 - From the time after arrest right through to the final Court hearing our DUI GUIDE will help you through the entire process step-by-step in easy to read & understand language. We have removed all of the legal jargon out so it is easy for any person to understand. Preparation is the Key & you will be well prepared have obtained access to the "NSW DUI Court Bible".
In a nutshell we will show you how to represent yourself in Court for a drink driving offence & prepare a strong case.
At the end of the day you need to know that attending Court without any understanding or knowledge of the process can be an extremely daunting and intimidating task.
END RESULT

 – By following our steps you will be in a far better position to represent yourself & obtain the best results available. This means getting a more favourable result from the Court.
Ultimately, your goal is to get the Magistrate to gain an understanding of your situation & feel somewhat sympathetic towards you  to receive a more lenient sentence, which in turn will means that you get a more favourable result & get your licence back quicker.
What will you get from the DUI Manual…..?
Well the aim of the game is to get you a better result in Court & this means getting your licence back quicker!
TO DO THIS WE WILL GIVE YOU THE FOLLOWING:
Membership section of our website
Step-By-Step Guide throughout the Court Process, Preparing & Presenting your case
Easy to understand information
Tips & Tricks used by Lawyers in Court
Information about the laws & various drink driving related offences
Example Character References & Smart Guidelines
Example Court Submissions
Easy to use Checklists to make sure you are fully prepared
Various other tools & information generally used by Lawyers
How the DUI Manual is broken down…..?

ASSESS THE CHARGE & COURT ATTENDANCE NOTICE
ASSESS THE POLICE FACTS SHEET
ASSESS WHETHER YOU HAVE ANY DEFENSES
DECIDE ON YOUR PLEA (GUILTY OR NOT GUILTY)
DECIDE IF YOU REQUIRE A LAWYER

Step 2: Preliminary Preparation
PREPARATION IN SEEKING AN ADJOURNMENT
PREPARATION IN DISPUTING OR SEEKING AMENDED POLICE FACTS SHEET
UNDERSTANDING RELEVANT DRINK DRIVING OFFENCES
UNDERSTANDING RELEVANT DRINK DRIVING PENALTIES & SENTENCES

Step 3: Attending first Court mention & obtaining Adjournment
PREPARING FOR FIRST COURT MENTION
WHAT TO DO WHEN YOU GET TO COURT
ENTERING A PLEA
MANAGING THE POLICE FACTS SHEET
SEEKING AN ADJOURNMENT
DOCUMENTS TO OBTAIN
IMPORTANT DETAILS TO RECORD

Step 4: Main Case Preparation
CHARACTER REFERENCES
EXPERT REPORTS
COURT SUBMISSIONS
TRAFFIC OFFENDER PROGRAM

Step 5: Attending & Appearing at Final Court Hearing
DUI COURT CHECKLIST
HOW TO DRESS FOR COURT
GETTING YOUR CASE ON
ADDRESSING THE MAGISTRATE
ADDRESSING POLICE FACTS SHEET & TRAFFIC HISTORY
MAKING YOUR ORAL SUBMISSIONS
SEEKING SPECIFIC COURT ORDERS

TRAFFIC OFFENDER PROGRAM - DETAILS
EXAMPLE CHARACTER REFERENCES
EXAMPLE COURT SUBMISSIONS
OTHER RESOURCES
Welcome to the "NSW DUI Court Bible"
On this page you will see how the "NSW DUI Court Bible" is set out and what topics will be covered in extensive detail. If you have any further queries please Click Here for FAQs page.
GET YOUR LICENSE BACK QUICKER & GET BACK ON THE ROAD!!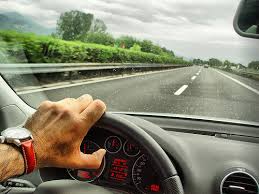 For a fraction of the price you would spend on lawyers fees you can download your very own copy of the 

"NSW DUI Court Bible"

 right now.
It has taken us months and months of work in preparing this manual and its taken years and years of experience in being able to put together the right information to help you in your drink driving matter.
We Have Listened To Your Feedback & Decided To Slash The Price Of The NSW DUI Court Bible From $97 to $47
Run Your Own Guilty Plea At Court By Getting Our DUI Self-Representation Pack - Only $47.00
READ BELOW TO FIND OUT MORE.....
Follow
Get every new post delivered to your Inbox
Join other followers